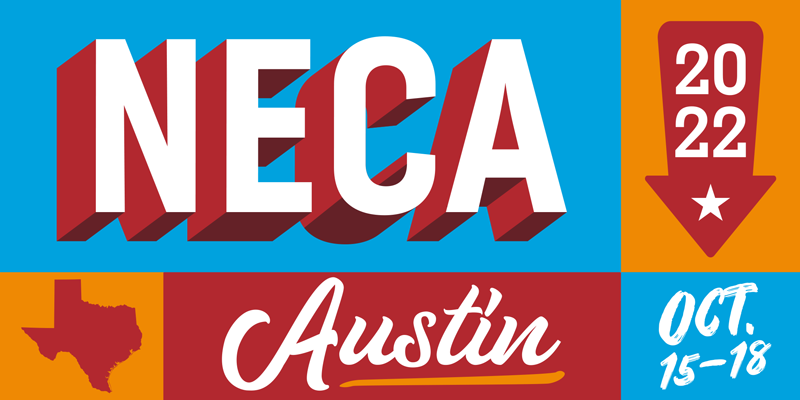 ---
We are so excited to be bringing NECA back together again, in-person, this fall in Austin for the NECA Convention & Trade Show, Oct. 15-18, 2022. Registration will open in June.
In addition, NECA 2022 Austin will be offering a virtual solution for those unable to travel.
Be assured that we will be taking every precaution to ensure NECA 2022 Austin is done safely. We will have more detailed updates as we get closer to the event.
NECA 2022 Austin will have something for everyone, no matter where you are. Stay tuned for more information!